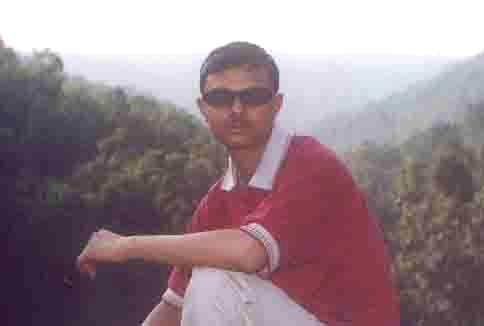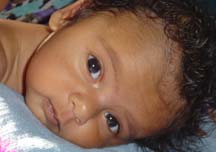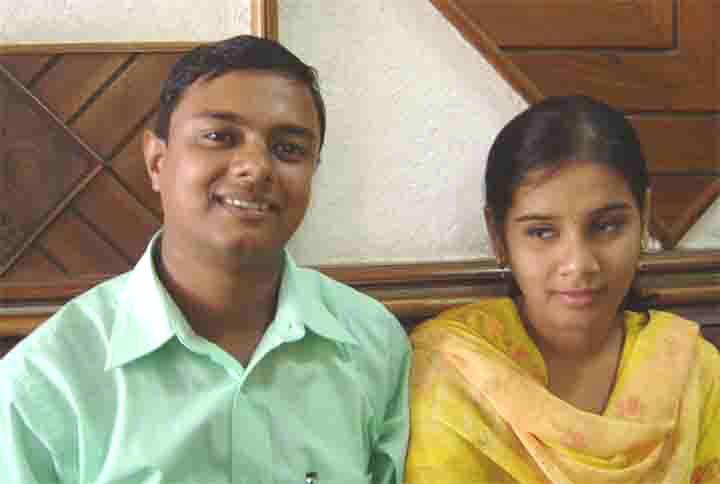 | | |
| --- | --- |
| It's the A N U P A M 's World | |
- MANAS -

The Green Home

B19, NOBA Nagar (Ph-I), Khojai Imli,

Phulwarisharif, PATNA - 801505

my sweet home..

.. . a house with ...

SOLAR POWER ELECTRIC GENERATION

TOTAL WATER HARVESTING

HEAT PROOF ROOFING

TERRACE GARDEN

EAST-WEST AIR VENT DESIGN

IN MOUNT WATER TANK

and a lot of love and flowers !

SOLAR POWER ELECTRIC GENERATION

Eco friendly device is used at home to generate electricity and is generating more than 2 KW per day with 8 solar plates..

Eight solar plates at roof top for making home independent of power failure and make me feel that "I AM GENERATING MY OWN ELECTRICITY" in a greener way

TOTAL WATER HARVESTING
My home is equipped with

TOTAL WATER HARVESTING

it means.

All sewerage water and rain water is collected and harvested

..

with the help of small well type structure at one corner of plot. (covered, top dressed with soil layer and covered with grass).
HEAT PROOF ROOFING

with a concept of coloring top surface white (with marble) so as to reflect back the sunlight to make the home cooler..

Makes my home cooler

in hot summer days.

It reduces the Air conditioner's and fan bill.
TERRACE GARDEN
A two side structure of about 2 feet wide, 2 feet deep and 45 feet long helps to grow vegetable enough for 2-3 days a week. Means 40 % of vegetable can be grown on terrace !.

try..

(with Integrated Plant Nutrition System)

"U" shape RCC with Sand-Gravel layer below soil layer to prevent soil to drain out and excess water to filter out through sieve and drain unit in bottom. The water is sent to recharge pit.
EAST WEST AIR VENT DESIGN

East West orientation of building with East-West length kept less then that of North-South side. This helps a better flow of air into the house. Natural light in whole house with east-west-north sided windows. No need of artificial light in any part of home during day.

Bathrooms placed in west direction so as to naturally keep them hot and dry.

Balcony, bathrooms in every room so as to provide comfort everywhere in house.

Half construction in West side on 2nd Floor to keep the terrace cool in afternoon.

VAASTU

Its a science that makes your home aerated, well lightened and beautiful..

go for it in logical way.....
IN MOUNT WATER TANK

The hanging type water tank above the staircase and hanging below the roof with heat proof side walls.

- benefits -

Water temperature is maintained

Terrace space is not wasted.
FLOWERS AND FRUITS in the lawn

Fruit like Lemon, Papaya, Pomegranate etc grows in backyard and flowers in front of house.

All these are in only 2600 sq feet plot and home built up in 1450 sq feet. So think twice if you are planning to build your new home.
Electric appliances..

Energy efficient AC, Geysers, Refrigerator and other appliances.

Lights, fan, computers etc are run on Solar.

Better electric connections, voltage regulation, proper earthing etc makes your instruments work in a better way.

Double wood window panels with glass and sieve to keep light and air penetrate in better way.

And Marble flooring and tiling makes a whiter look from inside makes it look more lighter in soothing way.

Use CFL/LED bulb for lighting and keep off appliances when not in use..
Recycle..make your own compost

We use our kitchen waste to make compost.

its simple...

Bury your kitchen biodegradable waste in small pits around your garden.. it will produce a very good quality compost. try..

We use Integrated Plant Nutrition System in my garden..

it includes :

Use of Compost and Farm Yard Manure

Use of Biofertilizer

Use of Chemical Fertilizer

Use of proper Sand/Soil/Compost potting media in terrace garden

Consult me to make your home green...

Last updated - 1st November, 2016.
Architect - Sinha Associates, Kidwaipuri, Patna