Mission Statement - To generate, preserve, disseminate and advance knowledge, technologies and solutions for addressing issues through research, education and extension.
Institute's Mandate - To steer, undertake and coordinate research, development and extension in forestry sector in the states of Bihar, Jharkhand, Sikkim, Orissa and West Bengal.
Aimed at - Enhancing the productivity of floral and faunal resources, Conservation of biodiversity, Eco-restoration of degraded lands and Protection of diverse and fragile ecosystem unique to the region.

Together with - Development and extension of cultivation of the forest produce Lac and collection and Dissemination of market data on Lac produces in the country.
Research Centers :
1) Forest Research Centre cum Modern Nursery Complex, Mandar, Ranchi (Jharkhand) - a complex equipped to handle production of afforestation inputs and R&D in Planting Stock Improvement and application of Micro propagation (Tissue culture) technology.
2). Forest Research and Extension Centre, 3/215 New Patliputra Colony, Boring Road, Patna - 800013, Bihar . - a complex equipped with Tissue culture laboratory and Modern Nursery Complex to handle the research activity of Bihar State. This centre is mainly aimed at Agroforestry and JFM. It is established in June 2006.
3) Environmental Research Station (ERS), Sukna (West Bengal)

4) Four Nucleus Broodlac Farms with tree stands of lac host species at - Hesadih-Ranchi (Jharkhand), Malichak-Gaya (Bihar), Chakidi-Mayurbhanj (Orissa), Chandwa-Latehar (Jharkhand).
Research Divisions -
Biotechnology, Genetics & Tree Improvement Division
Forest Management & Silviculture Division
Soil and Land Reclamation Division
Ecology & Biodiversity Conservation Division
Extension and Resource Management Division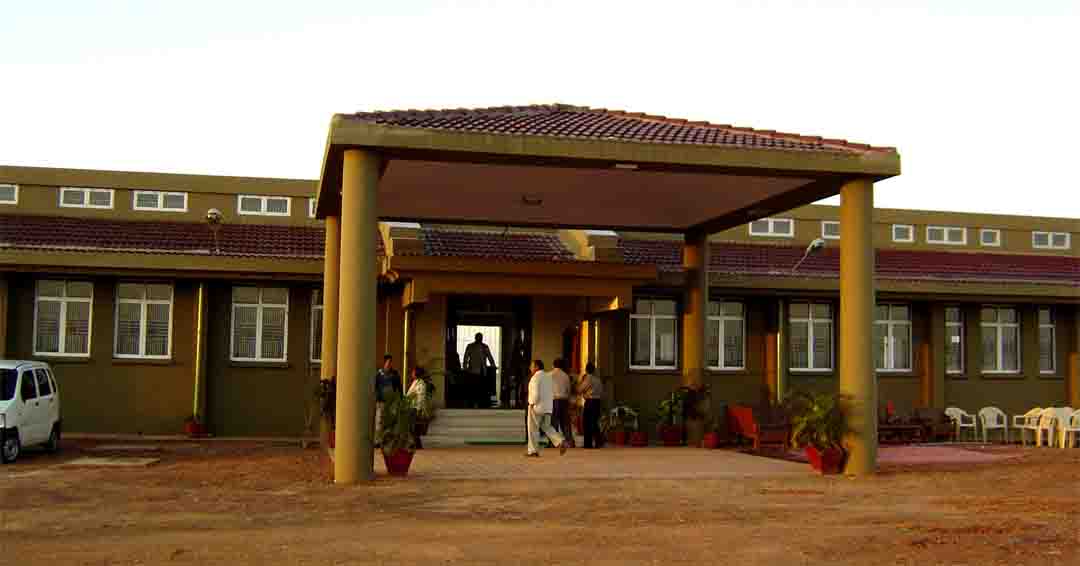 Institute's New Building at Lalgutwa, Ranchi.